Considering, that I own a(n) LOB-OOO Tri-Horned Dragon(Secret), A PSV-104 Imperial Order(Secret), and a(n) MRL-073 Toon Summoned Skull(Ultra), I know what rare is. I also knew a guy or two that could get 3 copies of every exodia piece, all LOB, and all Ultra rare, in less than one month.
When collecting rare cards, all you need to remember is that the more rare cards you have, the more money they are worth, but with the prices of yuioh cards declining, you cannot expect more than a few dollars for a silver lettered card.(not holo picture)7 or 8 dollars out of one is a great deal, for you of course, not them.
All i can say is that the more cards you get, the more rares you can get, and the more rares you can get, the more you will get, the more rares you do get, the more money in your pocket, so keep collecting those pieces of paper, they might be worth sumthin someday.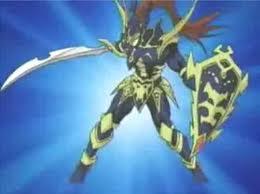 Ad blocker interference detected!
Wikia is a free-to-use site that makes money from advertising. We have a modified experience for viewers using ad blockers

Wikia is not accessible if you've made further modifications. Remove the custom ad blocker rule(s) and the page will load as expected.